The museum was open from May to September in 2021. Due to the pandemic we restricted the amount of visitors, but we used Museokortti that brought hundreds of guests. Many of the public events had to be cancelled, but the Christmas Path in Dec. 4th was a huge success. DOT r.f. also arranged time travels from April to June. During the timetravel pupils from local schools could enjoy how life in Herttoniemi was spent in the shadow of immigration to America in 1885. We also had a number of booked tours.
During Helsinki Day 12th June we arranged a song event with Herttoniemen seurakunta (the local parish) at Knusbacka farmstead. We also arranged a Harvest festival here with Heidi Palmu and her dancers performing traditional dances and Värjärikilta showing how to dye with plants.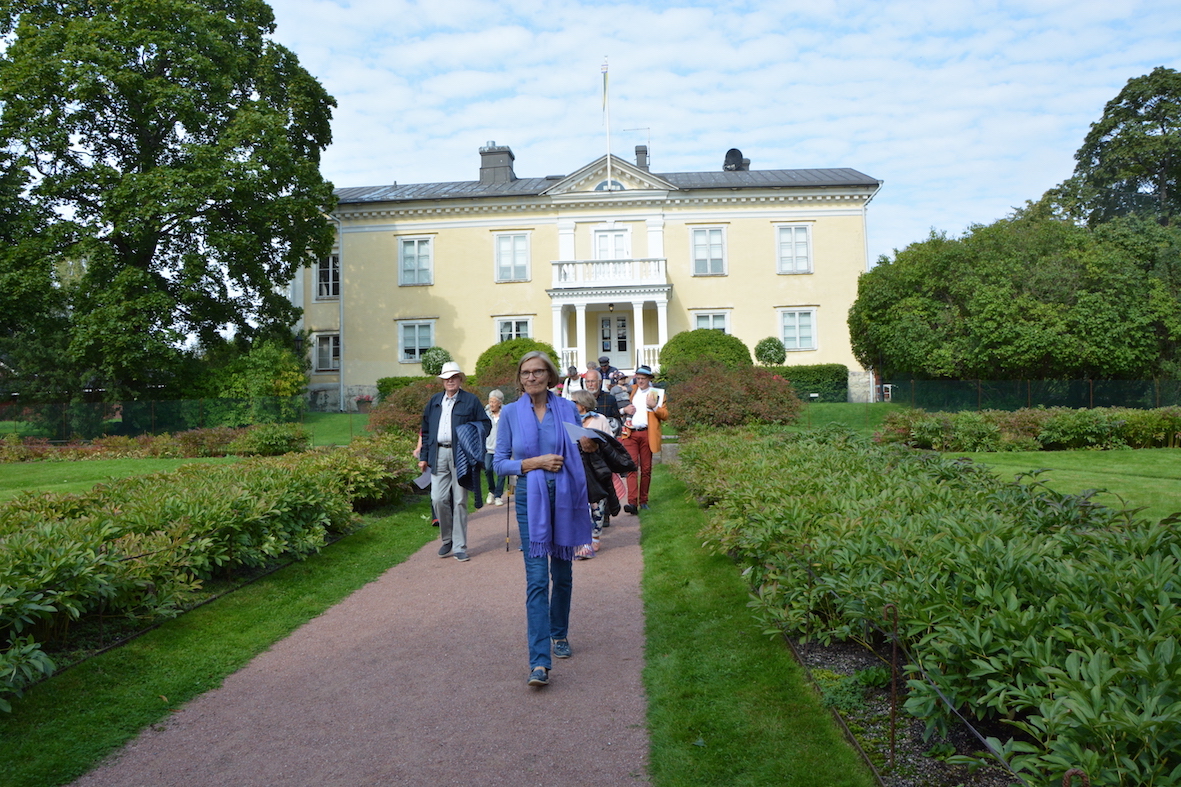 Together with Bellmansällskapet i Finland we arranged a free public event in the park in August 2021. Photo: EAW 2021.
Together with Herttoniemenranta's artists we arranged the Tarinalyhty project as storytelling events taking place in April and May. We also worked together with students from Snellman-korkeakoulu college and pupils from local schools. The project was financed by scholarships from Arbetets Vänner Huvudföreningen and Kansan Sivistysrahasto.
A miniature exhibition was also arranged in the museum, Summer and Games. The project was made in cooperation with students of history at the University of Helsinki. A dozen students created an exhibition about childhood in the 1800s. The exhibition is still available in digital form. It was also partly financed by Tre smeder. The students learnt how to plan and build an exhibition as well as how museums work in praxis and theory. Two of the student remained from June to December as out interns working with digitalizing the collections. Their important work was financed by Svenska kulturfonden - thank you!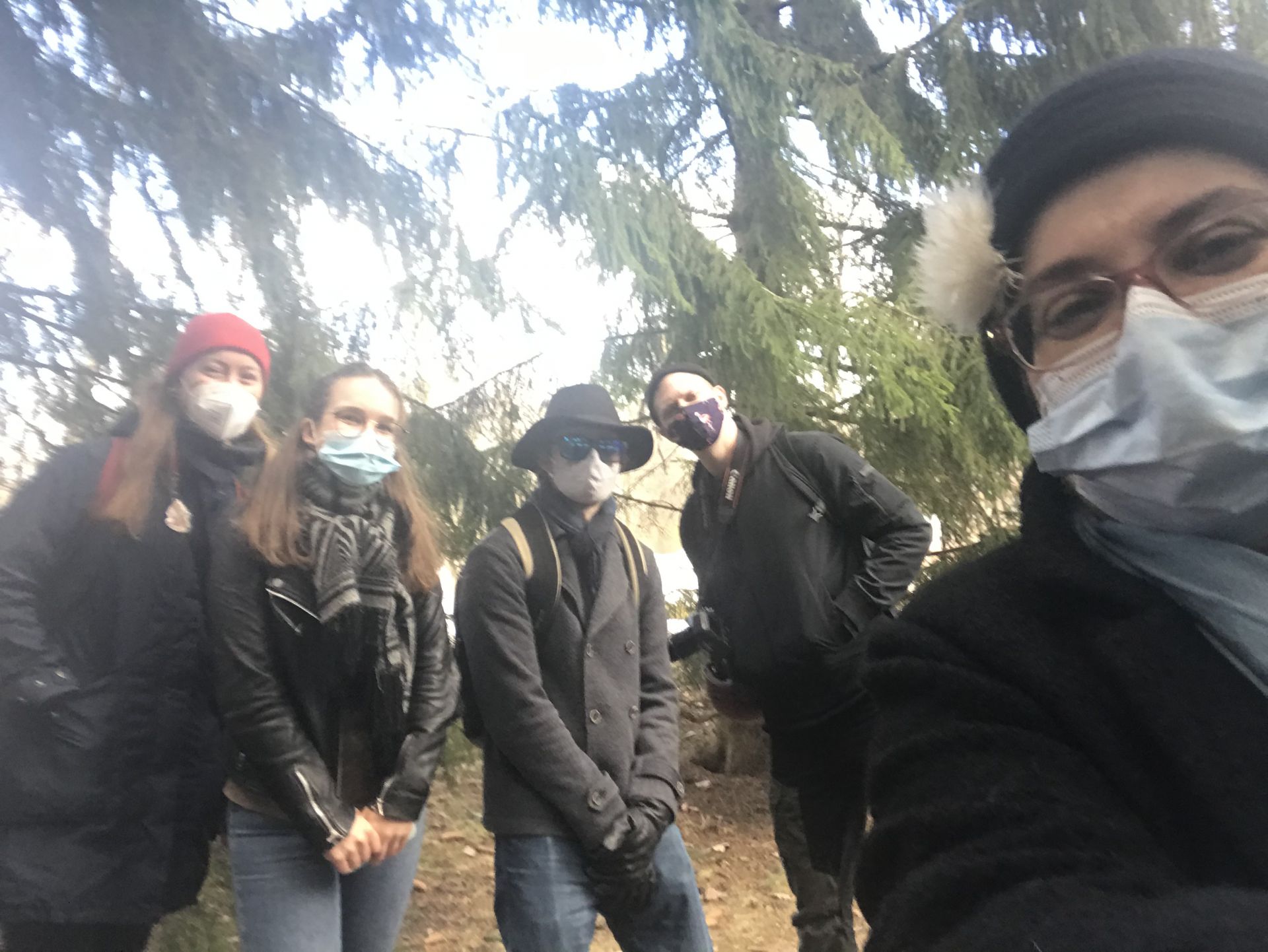 Getting to know the park with students from Univ. of Helsinki. They built a mini-exhibition for the museum in May 2021. Picture: EAW.
During 2021 focus has been on the collections in a great extent as also the museum's so called political program för the collections has been updated. A renewal of our website was planned, but will be realized later on. To sum up, the museum will face future challenges in 2022 and is hopefully able to continue with the timetravels, events and interns in their work with the collections also this year. Thank you for all support, both great and small!