Thorvaldsen Museum is named after the famous Danish sculpture Bertel Thorvaldsen. Thorvaldsen was born on the 19 th of November 1770 in Copenhagen and died the 24 th of
March 1844 in the same city.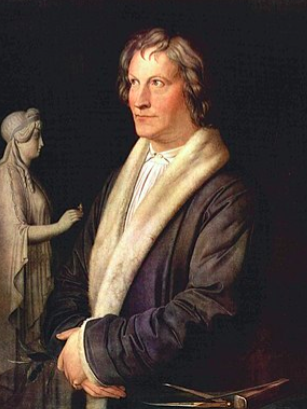 Bertel Thorvaldsen ca 1820. Wikipedia.
Thorvaldsen showed great talent for art and started to study at Royal Danish Academy of Arts (Det Kongelige Danske Kunstakademi) when he was eleven
years old. After his studies in Denmark, Thorvaldsen travelled across Europe and developed his sculpture skills. Most of his life he lived in Rome (40 years) and it was there were he
made most of his sculptures. He made many sculptures to many famous figures like Napoleon, the Pope and the royal families of Europe. Thorvaldsen returned to Denmark in
1838. When Thorvaldsen became world famous, the government of Denmark decided in the 1830s to build a museum in his honour.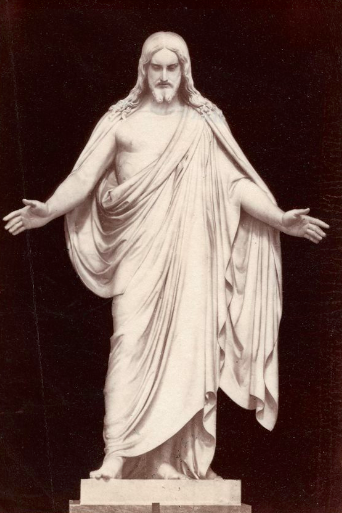 Christus Consolator in Thorvaldsen Museum, Copenhagen. The sculpture is the most famous work of art by Bertel Thorvaldsen. SOV.
Hertonäsi Manor is a small museum and one of the few places to think had photographs of Thorvaldsen Museum and its collections. Thorvaldsen Museum in Copenhagen is a large art
museum. In the museum is many of Thorvaldsen's works and belongings. Among his works in the museum is the sculpture Christ (also known as Christus Consolator), which is also his
most famous work of art. The museum is built in neoclassical style (to remind of Ancient Greece) and building the museum lasted from 1839 to 1848. The museum is built according to
architect Gottlieb Bindesbøll's design. Bertel Thorvaldsen himself is buried in the courtyard of the museum. The museum is a must see, if you visit Copenhagen. Last year (2020),
Thorvaldsen's 250 th birthday was celebrated at the museum. The museum has its own website you can visit and read about the collections and about Thorvaldsen. The website is available in Danish and English.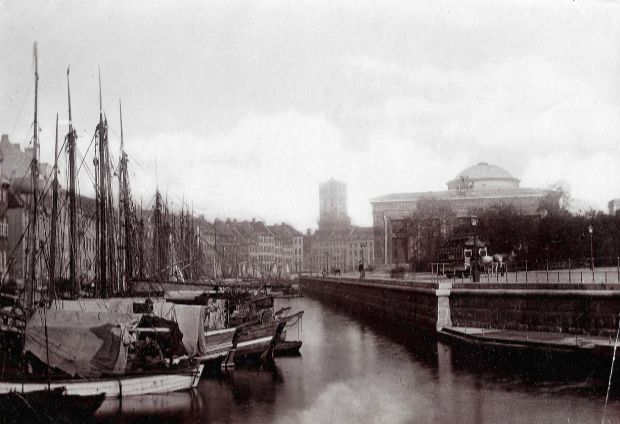 Copenhagen at the end of the 19th century. The large building with the dome to the right is Thorvaldsen's museum. SOV.
Pictures of Thorvaldsen Museum were in an album that has most likely belonged to Helene Bergbom (née Gripenberg). Helene lived in Germany for a time and has surely visited Copenhagen sometime at the end of the 19th century and taken the pictures there. Thorvaldsen Museum was already a famous tourist attraction in Denmark and it's not a mystery why Gripenberg visited the museum. In the album are also pictures from France (the Louvre), Norway, Germany and Sweden. Helene travelled a lot during her lifetime, and she has left behind two other albums with pictures from Italy in the 20th century and the Exposition Universelle (The World's Fair) 1889 in Paris. These pictures are very unique for the picture archive of Hertonäs Manor and it is interesting to learn about and get to know places and their history you did not know about before.