During the last decade it has become increasingly important to discuss how different institutions can guarantee and work for a sustainable future. Also museums have taken up this discussion both internationally and on a local level. During the first week in October the museum's Curator participated in an international congress arranged by the DEMHIST-networkof ICOM. The network is formed by house. And manormuseums worldwide. The congress was arranged online with circa 50 participants. One could hear many interesting sessions and we also had joint session presenting posters. Hertonäs Manor Museum also got the opportunity to present a poster about our aims to support a sustainable future (Hertonäs Manor Museum för a Sustainable Future, see the picture of the poster below). The Curator got many tips on how to increase visibility and get in touch with institutions and strive for co-operation to promote these aims.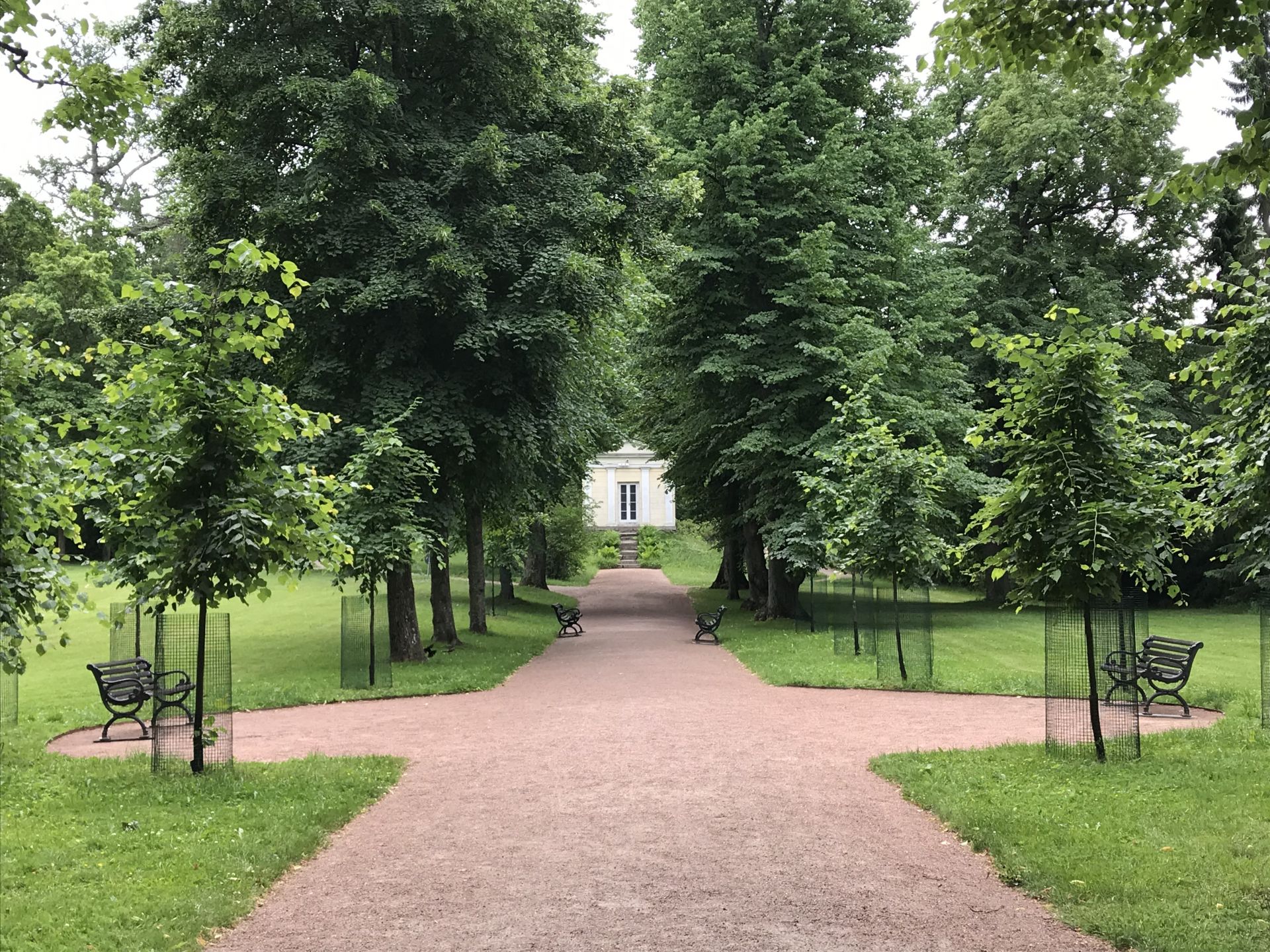 Hertonäs Manor Museum is surrounded by unique, historical parks. They form a green oasis in the environment in East-Helsinki that is increasingly urbanized. The City of Helsinki, STARA, maintains the parks with great respect for their past. Photo: EAW 2019.
All in all, the goals and aims for our own museum was presented at ICOM's congress. First of all the museum is surrounded by two historical parks - one in Barock and the other in English style - and these are open to the public. All over the world parks form green lungs of cities and this is also the case in Herttoniemi in Helsinki. Our parks are maintained by the city of Helsinki ("STARA") with great respect för their historical values. A second point is that the museum's buildings nowadays are warmed by geothermal energy. It was costly to install, but pays off both economically and ecologically in the long run. A third goal materialized as we got our own beehives in the yard och Knusbacka farmstead in 2020 and 2021. Pollinators are under threat globally and we are pride to be able to provide a healthy environment for them. Besides, they produce honey that we sell. The environment is safe for bees since our tenant, Stadin puutarhuri, is an ecofarmer. The crops are produced locally and ecologically and are very popular.
We also have museopedagogical work that aim to teach about sustainability. This activity is timetravels presented by the society DOT at Knusbacka farmstead. The timetravels are for pupils at schools. We also inform the visitors of the man's relation to the environment and show the public our small garden with herbs etc. Last, but not least, the society SOV that upholds the museum, strives to have a greener stockportfolio.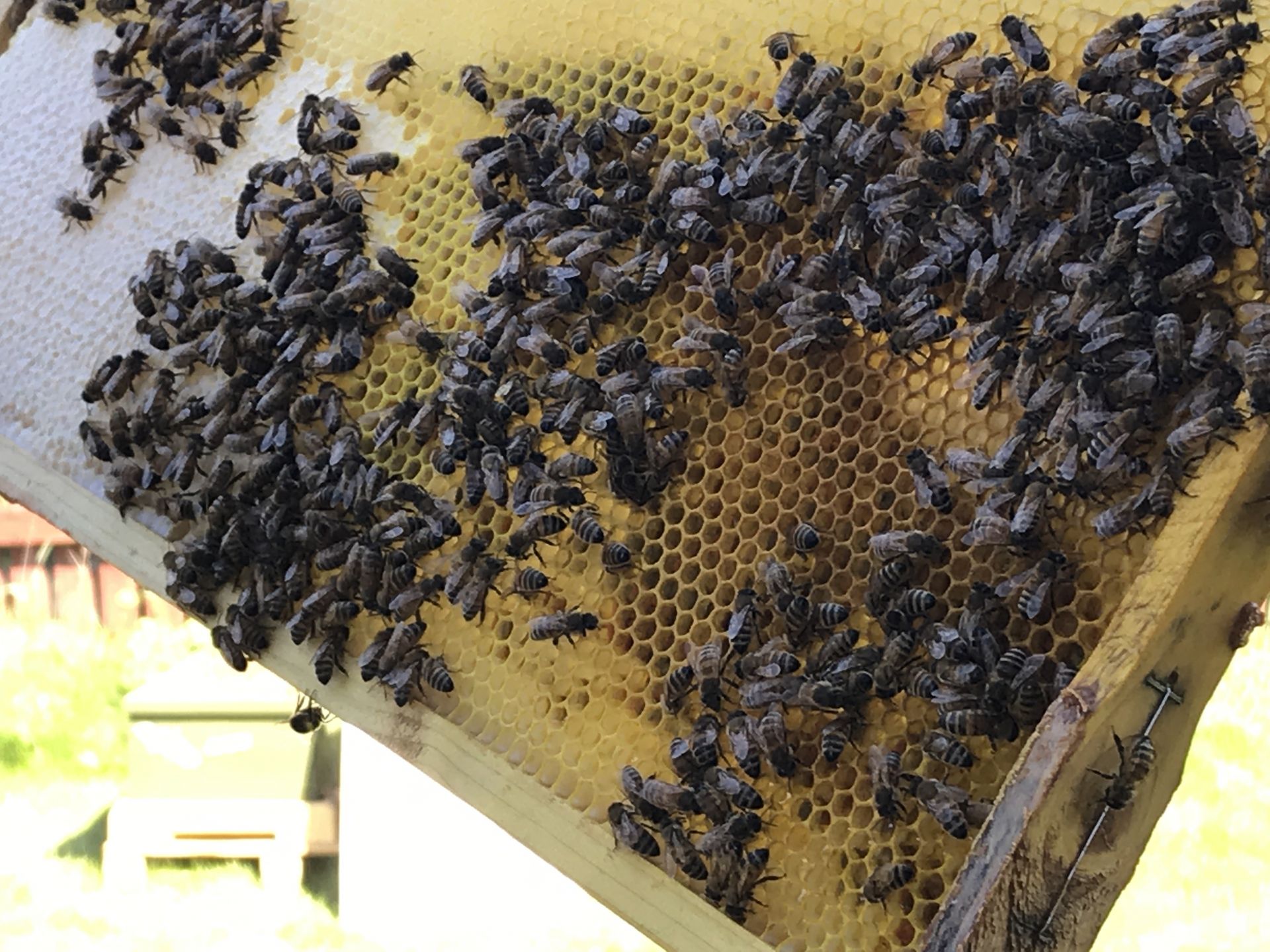 In the summer 2020 the museum has beehives in Knusbacka farmstead's yard. There is plenty of greenery for them to enjoy. They were handled by Hive Five. They produce honey that we sell at the museum. Photo: EAW 2020.
Sustainability was also one of the things discussed at another seminar, The Gardens of Museums in Uusimaa, last Monday. It was arranged both physically and online by Helsinki City Museum. Focus was on gardens of museums, men simultaneously so called green values were discussed in many of the presentations. Glims Farmstead Museum in Espoo presented their long term project: having bees and animals in the area in the summer. The garden at the museum has existed for decades and now they have started to sell their hop to a local producer of beer. Our Knusbacka has also had a garden for years now and we cultivated different traditional herbs that are presented for the visitors. The idea of sustainability is not new, it is as old as mankind and its life in the environment. But now it is finally time to use this knowledge once again and this is done very well by informing the public in various ways.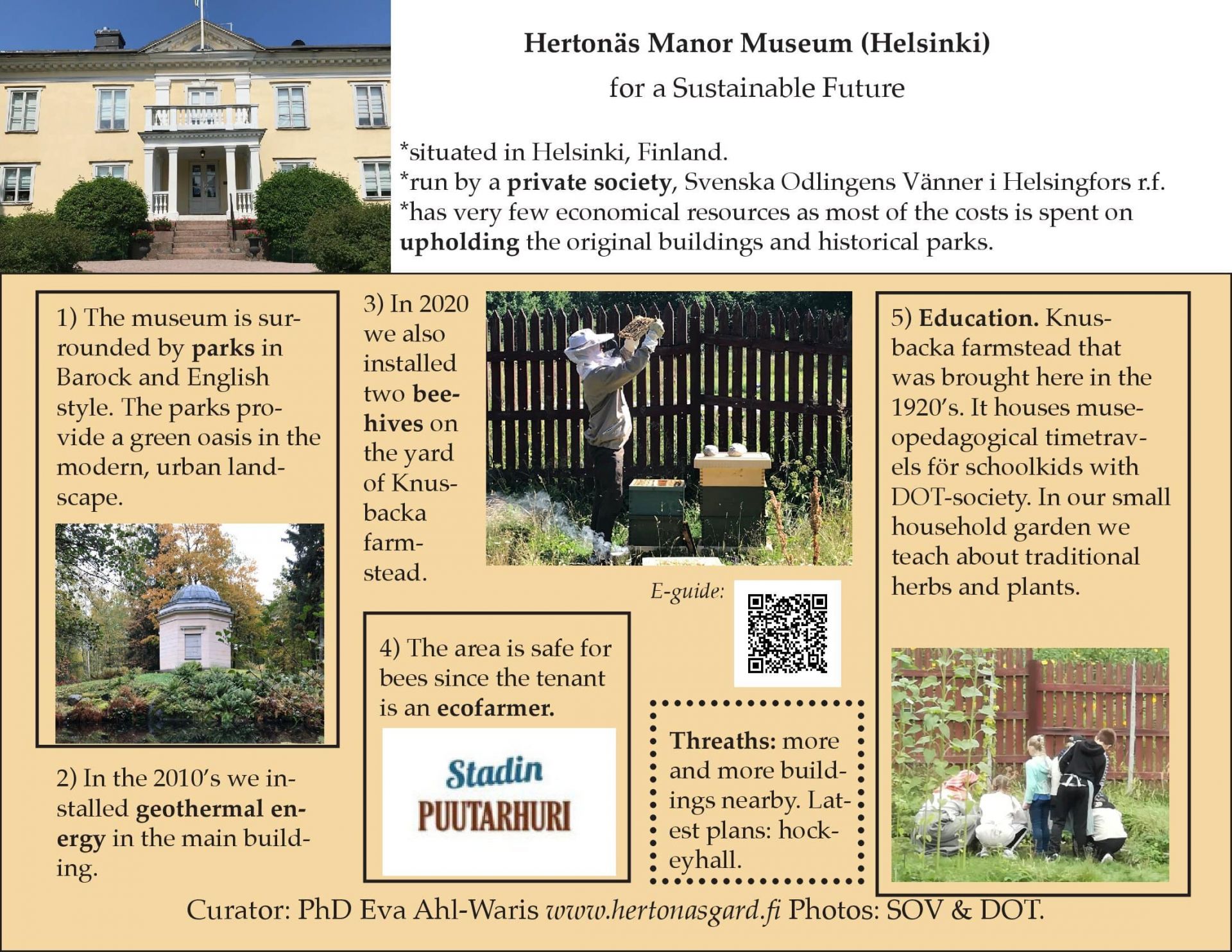 The museum's poster at ICOM's international congress was presented online 7th October 2021. EAW 2021.