Greetings!
I am the new curator at Hertonäs Manor Museum. I am 26 years old and have recently graduated as Master of Arts from the University of Helsinki. My hometown is Espoo and I have grown up in the vicinity of Espoo manor. History has been among my main interests since my childhood and it has been my dream to work in a historical environment. I like to travel and visit museums in Europe, especially in Germany and France. 18th century Europe is one of my favourite subjects.
I am familiar with Hertonäs manor since I have worked here as a guide as a student. I have also learnt more about the history of Helsinki and Finland at large while working as a guide in Suomenlinna and at the National Museum of Finland. I have work at the City Archive of Helsinki as well.
I look forward to working with the guides, and for the society Svenska Odlingens Vänner, to uphold and develop Hertonäs manor museum.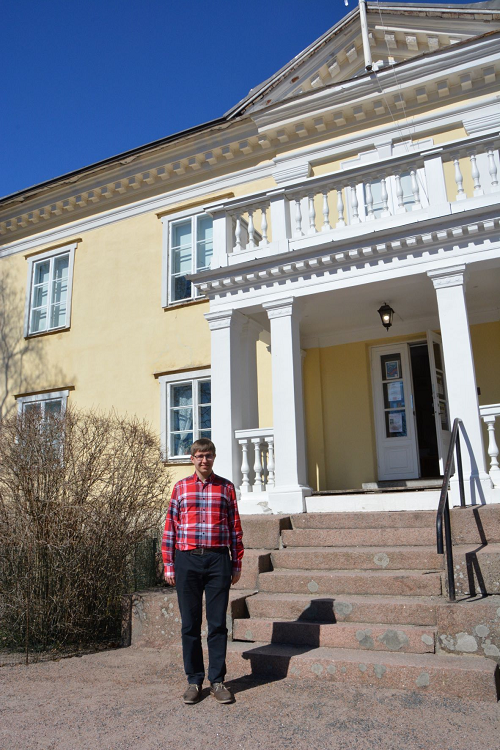 Ted Hellsten in front of Hertonäs manor's main buildning. Picture: EAW.
Translation: EAW.